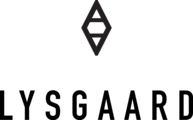 About LYSGAARD ApS
LYSGAARD ApS develops organisations through people.
LYSGAARD ApS works with organisational development and recruitment in a performance-oriented perspective.
We focus on creating tangible results in line with the overall business strategy, providing solutions focused on the business-specific opportunities, strengths and USP's in order to attract, retain and develop the strongest talents in the market.