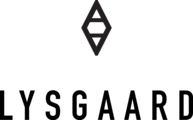 Senior advisor for Lendager TCW
Description
Do you believe that solving the world's problems can be good business? And that business is the way to avoid the fatal climate change we are currently facing while creating a better tomorrow for the entire world's population?
LYSGAARD ApS is looking for a Senior advisor for Lendager TCW to help grow the business and deliver even more sustainable solutions bridging between strategy, innovation and product development.
Lendager TCW is the strategic consultancy within Lendager Group established in order to help business gear for the fourth industrial revolution and the current global trends. The cross-disciplinary fundament of Lendager TCW's unique approach facilitates the possibility of identifying sustainable potentials for companies, public administrations and other organizations, as well as offering concrete solutions to the challenges that each assignment contains. Which makes this a unique opportunity for you to help grow and develop the successful strategic consulting function that makes a real impact in a successful, and truly innovative company within circular economy.
Create true value
You will get the opportunity to grow and develop new client partnerships as well as benefit from the current long-term client relations and in-depth state of the art knowledge on circular economy, materials and urban planning among other. The ambition is sky high and the journey has just started.
You have a strong commercial platform, can lead sales and business development efforts on your own and excel at building and nurturing relations with both existing and new potential clients. You have a top of class strategy toolbox and a proven track record of achieving strong high-level strategic solutions.
You have more than 7 years of experience from working in a management-consulting firm and/or in an internal strategy function and feel a hunger to realize sustainable innovation and create real impact.
You thrive in an innovative "chaos" but have the discipline to get things done and create structure where it is needed. You will refer to Lendager TCW managing partner Ditte Lysgaard Vind.
Top of class strategy toolbox with an entrepreneurial and commercial growth mindset
Lendager TCW has been created out of a wish to be one of the driving forces behind a sustainable revolution in Denmark. Within our first six months of operation it is clear that we are meeting a demand in market and have a unique value proposition. With our comprehensive knowledge of circular economy, Lendager TCW research potentials and develop strategies for organizations that want to learn how sustainability can become a core parameter in their business as well as create tangible innovations in which organizations waste is reactivated as resources. Within our first six months of operation it is clear that we are meeting a demand in market and have a unique value proposition.
You will thus join a fast-growing team of 8 strategists and engineers as well as benefit from our more than 30 collegues in Lendager Group. Lendager Group is specialized in promoting circular economy within cities, buildings and companies of the future. Lendager TCW is based in Valby at Lendager Group HQ.