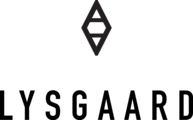 Chief Operating Officer (COO) for Miinto
Description

We are looking for a COO who can provide strategies and enterprise-wide operational excellence to deliver exceptional, measurable and sustainable performance for Miinto.
Miinto is a dynamic and young company, passionately working to connect all fashion boutiques and brands in Europe on the Miinto platform. Miinto is transforming the fashion industry, and expect to triple their business over the next 3 years.
As COO you will be the company's second-in-command. The COO role is a key member of the management team, reporting to the Chief Executive Officer (CEO).
Responsibilities:
The COO will serve as a trusted, strategic advisor to the CEO and the leadership team, and the overall goal of the COO position is to secure the functionality of business to drive extensive and sustainable growth.
The COO will collaborate with the other business functions in the company to effectively design/structure the organization, prioritize objectives, execute effortlessly and create appropriate metrics to drive quality, efficiency and profitably. In this position, you will develop and implement appropriate budgets and capital expenditures and evaluate their ROI for company growth.
The COO will communicate progress on initiatives/priorities to aid in change management and identify/integrate best practices across segments and regions. An integral role will also be to help attract, develop and retain high potential, diverse talent for current and future business needs. Further the COO will:
Oversee daily operations of the company and the work of (Customer experience, Customer care, onboarding, Partner Success etc.)
Lead international employees to encourage maximum performance and dedication
Write and submit reports to the CEO in all matters of importance
Establish policies that promote company culture and vision
Assist CEO in fundraising ventures
Participate in expansion activities (investments, acquisitions, corporate alliances etc.)
Manage relationships with partners/vendors
As this is a truly international role travel activity up to 100 days per year is expected.
Qualifications and Requirements:
BSc/BA in Business Administration or relevant field; MSc/MBA is a plus
Proven experience as Chief Operating Officer, management consultant or another relevant role
Demonstrable competency in strategic planning and business development
Working knowledge of data analysis and performance/operation metrics
Outstanding organizational and leadership abilities
Personal Attributes:
Excellent interpersonal and public speaking skills
Aptitude in decision-making and problem-solving
High level of integrity and dependability with a strong sense of urgency and results-orientation
About Miinto and the team
Miinto is one of Northern Europe's largest e-commerce fashion stores with more than 400,000 products and thousands of brands across markets. With the desire to offer consumers a differentiated shopping experience online, Miinto has created a unique and innovative business model collaborating with boutiques, designers and brands. Thus, over 1,600 associated fashion boutiques connect consumers directly to the products from the physical stores and ensure a sustainable concept that allows you to shop locally online and providing Miinto access to more than 250m EUR warehousing without any risk.
Miinto received a major investment from BESTSELLER owner Anders Holch Povlsen in 2017 and is now part of Heartland.
The company was founded in Odense in 2009 but today the head office is located in Copenhagen with more than 70 people working from Miinto HQ and 130 people around the offices in Oslo, Amsterdam, Warsaw, Stockholm, Zürich, and Copenhagen. Miinto is in an ongoing and intense internationalization process and is currently in Denmark, Norway, Sweden, Poland, the Netherlands, Belgium and Switzerland.
Read more about Miinto here: http://www.miinto.com
We look forward to hearing from you
If you have any questions, feel free to contact Managing Consultant Frederik Vind, LYSGAARD at
+45 27 28 11 82 or [email protected]