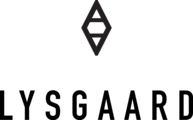 Online Marketer / Content Producer for Dalux
Description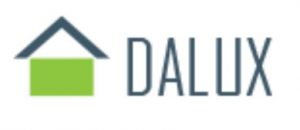 A unique opportunity for a newly graduate to have the responsibility for graphical design and visual marketing for the construction industry's most user-friendly and innovative web solution for digitising construction.
About the software

The software is based on a unique 3D technology developed by Dalux. Contractors, architects, and engineers use the software to make day-to-day work more efficient and structured. This saves the customers both time and money and reduces the risk of errors during the construction process and in subsequent operations.
Click on the link to see for yourself: https://www.youtube.com/watch?v=6gMAJ-5hyx4
You will contribute to defining your main task
As the first dedicated marketing resource in Dalux, it will be your responsibility to produce graphical content on SoMe. The job will be based in the HQ in Copenhagen with a direct reference to the CEO.
The tasks are therefore not set in stone but we do expect you to align with the following:
You obsess about visual marketing
You define yourself a bit of a graphical nerd
You scale what works, and are not afraid of continuously trying until you succeed
You obsess about the quality of your product
We are looking for a person with
An energetic approach to graphical design, who easily get new ideas for SOME marketing and knows how to visually present content about Dalux' innovative technology, a software based on a unique 3D technology developed by Dalux. Further, we are looking for:
The ability to produce content on social media via videos
Communicate with pictures and video as this is what Dalux's solutions are all about
Hunger and ambition to win followed by the ability to get things done
Fluent English language skills, written and verbal
Join a fast-growing tech company
Dalux has developed the most downloaded quality control app for the construction industry in the Nordic and has over the last five years experienced +50% organic growth every year. A totally organic growth, a healthy economy with no external investment, and in need of an Online Marketer with responsibility for creating graphical design mainly for LinkedIn.
About Dalux
Dalux has a very flat organisational structure, with a short process from idea to actions and it is always the best idea that leads the way. Dalux has 50 skilled and dedicated employees, spread across offices in Copenhagen, Oslo, London, and Vilnius. The team is passionate and dynamic group of young people who thrives on rethinking and reshaping existing technology.
Dalux recently won the Ministry of Foreign Affairs Vitus Prize for their export efforts in the Norwegian market.
When applying
Send in your CV and grades. Please don't spend time on an application; instead, upload the best video and picture from your portfolio.
Get in touch
The hiring process is carried out in collaboration with LYSGAARD ApS. If you would like to know more about this opportunity, please contact external consultant Christine Jensen by mail [email protected] or by phone tel. +45 40897281 (available for calls Wednesdays and Fridays).